Sunset Drive-In 1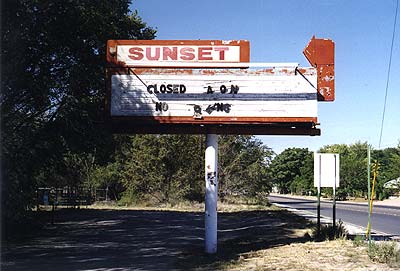 The only drive-in marquee still standing in Albuquerque! This shot is looking west along Arenal. The ticket booth is just barely visble in the shadows off to the left in the distance.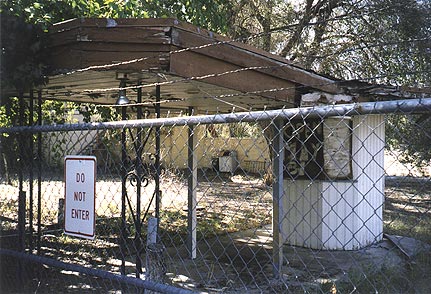 The ticket booth, obviously. The sign painted over the window reads "Open May 31" -- it's not clear in which year this sign first started lying to people.
The building in the background is the concessions and projection building, with the staircase visible on the left leading up to the booth.