Sixty-Six Drive-In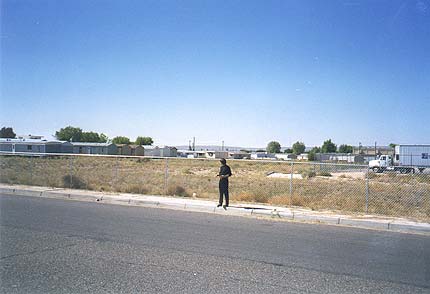 Devin O'Leary: a man outstanding in this field. Well, this is where the Sixty-Six used to be...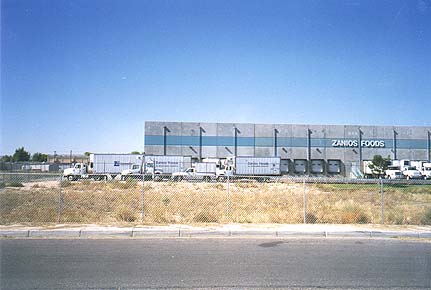 ...but unfortunately some fella named Zanio decided to put his warehouse on top of it.
Actually the warehouse isn't quite on top of the old Sixty-Six lot. This shot is looking south towards Central (old 66) from the Zanio's parking lot, where we were probably trespassing. Our guess is that the projection booth used to be right where that hydrant is now. Of course people are parking old repo'd mobile homes here instead of there being an open, thriving Route 66 drive-in.
By the way, I think that's more speaker wire in the weeds on the lower left...